New Adventure Playground for St Pius X students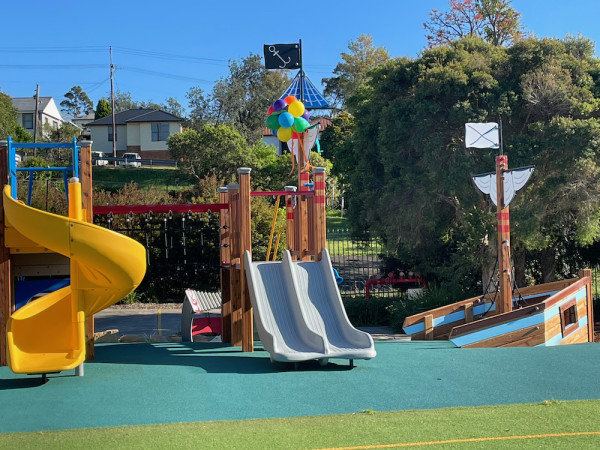 The students of St Pius are delighted to have a fantastic new adventure playground space at school.
The excitement around the new playground has been building among students for several weeks – during the remote learning period, students received a letter containing their very own golden ticket that allowed for unlimited fun on the new adventure playground space when they were back at school!
Socialisation has been a key focus on the return to school, and the playground has been a wonderful space for our students to reconnect with their teachers and friends.
The new play space is also being used for Physical Education lessons and makes for a wonderful obstacle course, with our very own running track.
On using the playground on her first day back, Year 1 student, Jo, said "this is the best day ever!".
WIN News also came by St Pius to talk about our students' return to school and to see the new playground...
Adventure Playground Photo Gallery