St Pius X students celebrate World Environment Day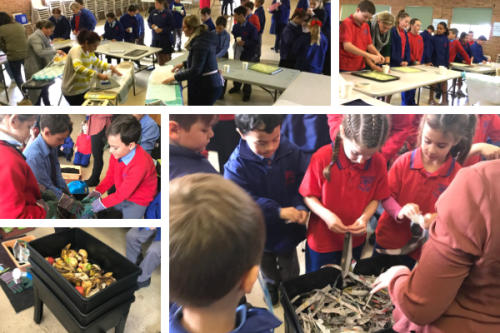 St Pius X students have joined millions of people around the world to celebrate World Environment Day. Schools embraced this year's theme of 'Beat Air Pollution' to draw attention to this pressing environmental concern and how we can all do our part to improve the quality of the air we breathe.
Since it began in 1974, the United Nations day has encouraged worldwide awareness and action to protect our environment, growing to become a global platform for public outreach. Above all, it's the 'people's day' to do something to take care of the Earth.
Our students have engaged in a range of activities to educate themselves and others about the different types of air pollution that exist and how they affect our health and environment; and all the many ways we can act to protect the earth.
There was lots of activity at St Pius X to celebrate all things environmental. The infant students took part in constructing two worm farms for the school. In amongst squeals and laughs, they enjoyed holding and observing the "wriggly and squirmy" earthworms, before putting them into the farms. The students learned that even though worms are small, they do a lot to protect our natural environment, helping our plants grow and converting our food scraps into compost.
The primary classes made beeswax wraps from 100% cotton material. St Pius teacher, Leah Galea, said the beeswax was sourced from a local beekeeper and was grated like cheese.

Our parent volunteers bought in their ironing boards and irons to melt the wax under baking paper. We decided to make these sandwich wraps rather than use plastic for our lunches, to reduce our carbon footprint," she said.
---
St Pius X was one of several Catholic Education Diocese of Wollongong (CEDoW) schools that celebrated World Environment Day. Read more here.